The story of Hwy7Records and Jeremiah's partnership as told by producer, Rob Arthur:
---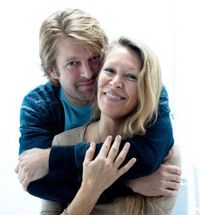 We (

Cricket LaRoque and I)

met Jeremiah Richey on a gig in Cancun, Mexico - working together in a fairly large production that combined classic rockers as the band, and television stars as the voices. The band was a familiar one to me - all people I had played with many, many times before. But I had yet to work with these "American Idol" and "The Voice" singers. I do say that most of them were really good, but they obviously had come up a different set of ranks than all us rock dudes. Jeremiah stood out to both Cricket and I as a talent with some years of gigging under his belt - with an incredible rebel spirit, great voice, stage presence - and we vowed not to let him fade away from us. She stayed in touch with him the subsequent years, until one summer where she saw that I had a day off in Nashville on the Peter Frampton tour. She encouraged Jeremiah and I to try to write a song, and it was such an easy collaboration, that we thought it would be wise to keep going. Once the tour was over, we thought we'd try and strike gold again by bringing him out to LA - Northridge, Ca, where we live, and hopefully write another one. Within a week we had about six freaking awesome songs - the kid and I were on fire. There was such a chemistry between us as songwriters. Cricket became the third set of ears, and the three of us molded the direction of these songs. She chose the covers we were to do, and I muscled them into what I thought was something cool. We knew that this was no longer "making demos," this was a record.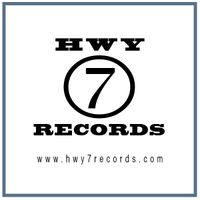 Cricket and I formed our own label to release the project ourselves, with me producing all the music. Luckily, I own a studio, and I happen to know some of the greatest musicians on the planet. I made a few calls and assembled the core band that would make this record - Jeremiah and myself writing the song and laying down a bed, then bringing in Vinnie Colaiuta - drums, Will Lee - bass, and John McFee on all things bluegrass (pedal steel, dobro, mandolin, violin and telecaster). To round it out, we enlisted the talents of Gwen Sebastian, Gary Sieger, Adam Lester, Gordon Kennedy, Damon Johnson, and Paul and Billy Peterson. Jeremiah and I laid all other instruments and vocals down, and we had it.

Twelve songs later, when I sat down to mix the record, I had such an easy time bringing all this MONSTER, GENIUS musicianship to life. When you have the super-cats, it's all there, no trickery required. All of it backing the incredibly strong vocals of our hero, singing lead. I believe that we've created a classic work that will live on forever. Cricket and I are so proud of this record - we crank it up in the car and rock!!!

We want more than anything in the world to make Jeremiah a well known, hugely successful artist. We have poured our hearts and souls into this wonderful record, stacked the deck with the top players in the industry, to bring you...Jeremiah Richey - "NORTHRIDGE"!!!!